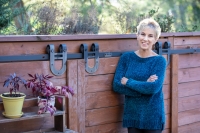 What Happened at School Today?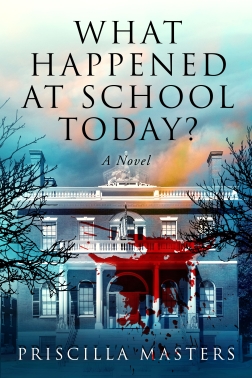 Hannah Hutchinson Series
1
Published by Bent Tree Books
Buy from:

Juggling the everyday ups and downs as a teacher of children with disabilities, Hannah now finds her every spare moment devoted to her determined search for the truth. As the mystery unravels she finds that instead of crossing suspects off her list she is continually adding names - and as her search deepens, she begins to suspect even those who she thought she could trust. She sees motives for murder all around her and finds herself taking bigger risks as she follows the trail. Just as she begins to see progress in her investigation, Hannah discovers a clue that no one else is aware of. Hiding this from the detectives on the case and knowing that it will implicate her even further makes her feel that she may be arrested at any moment. She stumbles along one step ahead of the police and when she finally figures out who the killer is, she comes to the frightening realization that the murderer won't hesitate to kill again.
"An appealing narrator, effective characterization, and unexpected twists make for a fine murder tale. The author makes it hard to guess the real killer by strewing the plot with clever red herrings and other misdirection, delivering a satisfying finish." – Kirkus Reviews
paperback | 268 pages | 5 x 8 | 978-1-7362802-1-8